FinancialReporter.co.uk has recently reported that investor demand for bridging finance has continued, please see below for further details of this article. Via financialreporter.co.uk
Matt Lenzie from Commercial Mortgages Broker said: "It is not surprising that bridging finance demand has continued, investors are pushing to acquire and flip properties quickly and bridging finance can be a convenient and fast method for completion."
Recent research from MT Finance has concluded that Investment properties are still topping the list of reasons to take out a bridging loan, in their recent Bridging Trends report.
Almost a quarter (22%) of all lending transacted by the report's contributors in the third quarter of 2019 was for investment purchase purposes, down from 25% during Q2 2019.
Breaking a housing chain was once again the second most popular use for bridging finance, contributing to 20% of all lending in Q3, up from 18% in Q2 2019.
The data highlights how property investors and homeowners alike continue to opt for fast and flexible bridging loans to purchase property while prices are low, against a backdrop of ongoing Brexit uncertainty.
Meanwhile, bridging loans for business purposes decreased from 12% to 6% in the third quarter.
Bridging Trends groups together the figures from lender MT Finance and specialist finance brokers Brightstar Financial, Capital B, Clever Lending, Complete FS, Enness, Impact Specialist Finance, Positive Lending, Y3S, and UK Property Finance.
Data from Bridging Trends confirmed bridging loan growth weakened in the third quarter, with bridging loan volume transacted by contributors hitting £181.64 million, a £3.2m decrease on the previous quarter (£184.82m).
42% of total loans transacted by Bridging Trends contributors were regulated- up from 37.5% in Q2 2019. The spike in regulated bridging activity translated into a lower average monthly interest rate in the third quarter (0.74%), representing a decrease of 0.05% on the previous quarter.
Demand for second charge loans remained consistent at 18.4%, down from 18.8% in Q2 2018, average LTV levels increased by 0.02% in the third quarter to 53.1%.
Gareth Lewis, commercial director at MT Finance, said: "Bridging loan activity for the third quarter remained stable, coupled with the most popular uses, is a good indication of strong demand from borrowers seeking to purchase property fast while prices are low, ahead of Brexit's conclusion.
It's quite clear that the uncertainty of Brexit has had its effect on the London property market, with prices dropping significantly in many boroughs. This has prompted many property investors to utilise the speed of bridging loans to act quickly on opportunities. With the EU deadline now extended, it would be reasonable that we'll see the same trends continue throughout the rest of the year."
Matt Lenzie of Commercial Mortgages Broker also said: "London is having a tough time of things, we have seen a number of down-valuations over this year, and these have been concentrated on the South-East. Bridging Finance continues to play an important role for many investors."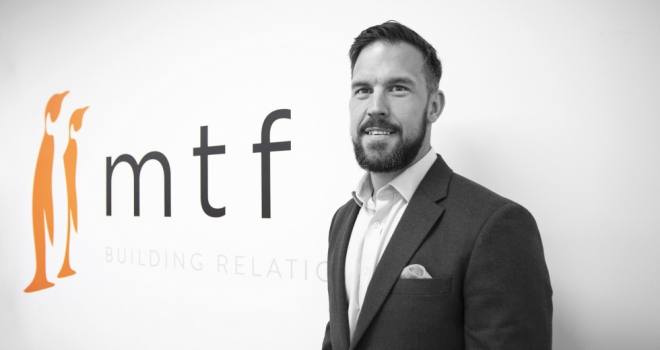 Image from financialreporter.co.uk